Moodle 1.6, 1.7 & 1.8 Themes
These may work for other versions of Moodle, too, but I've only tested them with these versions.
These are a couple of examples of the styles in this zip package.
2-images: (.png, .jpg, or .gif)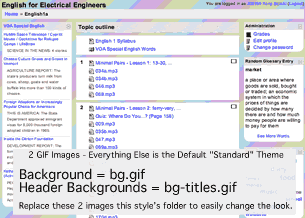 4-colors: (blue-yellow, yellow-blue, pink, grey, ...)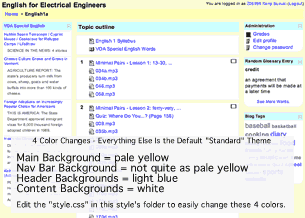 Older Themes for Moodle 1.5
These themes also set the Flash MP3 player's colors.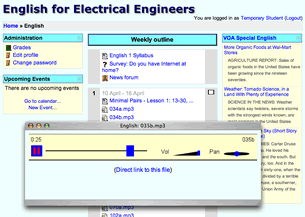 DOWNLOAD: http://www.manythings.org/tesl/moodle/ck-blue.zip (8 KB)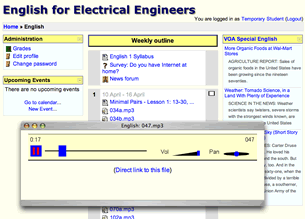 DOWNLOAD: http://www.manythings.org/tesl/moodle/ck-yellow.zip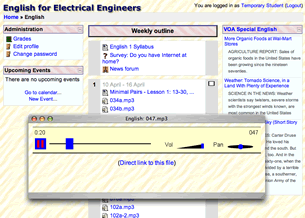 DOWNLOAD: http://www.manythings.org/tesl/moodle/ck-candy.zip