Japanese-English Screen Saver for Macintosh
How to Quickly Set It Up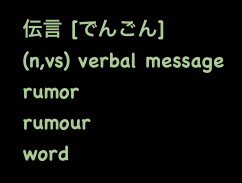 Download FadeText (Freeware for Mac OS X 10.3.9 or later)
Download one of these word files that I formatted for FadeText.
Install FadeText.

If you don't know how to do this, then read the "Install.txt" file that came with FadeText.

Add the words to FadeText.

Go to System Preferences, then Desktop & Screen Saver, then click the Screen Saver tab, choose FadeText from the left Screen Savers menu, then choose Options.


Now, your screen saver will display randomly selected words.
Other Word Lists Formatted for FadeText
These are all the (ling) words from EDICT not marked as (P).
More lists coming soon, maybe.
If you have created a list and would like to share it, send it to me and I will add it here, if appropriate.
One Way to Create Your Own Word List(s)
Download the large EDICT file that I formatted for TextFade.

I eliminated every word that wasn't marked (P).
I eliminated every word that didn't have a [HIRAGANA] reading. (katakana, etc.) This is similar to what I have online at CGI Flashcards.

Don't copy and paste the whole list into FadeText. If you paste more than a couple of thousand words into FadeText, it will seem to lock up the next time you try to change the word list. (However, if you wait long enough, it will eventually open.) There is a limit to how many lines you can dump into FadeText, but I'm not sure what it is.
One idea is to start with this list and divide it into 3 separate lists (3 files).


Words I Know and Can Easily Read.
Words I Know, but Can't Easily Read.
Words I Don't Know At All.

List 2 would be a good one to start using with FadeText.

From this list, copy about 20 words a day (or week) into FadeText.
You could copy a couple hundred words and change the list less frequently.

I find that short lists are better since I don't really look at a screensaver that often.

If you have more than one Mac, you could put a different list on each.
NOTE: FadeText can easily be used for other language study, too. Or, you can use it for other things.

This page is part of www.manythings.org/japanese/
---
Copyright © 2010 by Charles Kelly